Thanks to a long experience, gained in the industrial sector, in the recovery and valorization of waste through anaerobic processes, Latec is able to provide Biogas Upgrading and Liquefaction Systems, to make your plant more and more performing.
Latec provides a "turnkey" system dealing with: authorizations and concessions, design, supply and construction of the by-product storage system and construction of the anaerobic system.
Biogas upgrading
Biogas upgrading is carried out using different technologies, the main one being membrane technology, but we can also offer other solutions, such as amine technology.
The upgrading phase also involves the valorisation of CO2 with the installation of a plant for liquefaction and storage of the gas in containers suitable for commercial distribution.
Biomethane at the exit of the separation system (upgrading) can be fed into the grid or inserted into a biomethane liquefaction system.
Latec can supply a simple nitrogen liquefaction system or more complex plants with "Modified Linde Cycle" technology, which allow consumption optimisation on "small plants".
For all systems, our service is always available or an annual full-service contract that gives customers peace of mind about the profitability of their investment.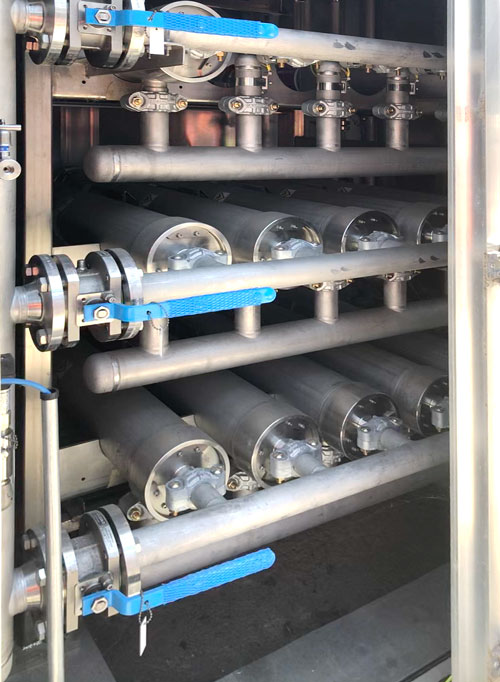 Biogas Upgrading
Making the most of the potential of biomass plants
CO2 recovery
The recovered gas is stored and distributed in the commercial network
Full Service
Guaranteeing the profitability of your plant
Contact us
Latec srl is available to listen to your needs and to provide products and services tailored to your real requirements.

Contact us to arrange an appointment.